Grifo Industries
Identity Overhaul
Grifo Industries is a professional motocross team who designs and produces their own riding gear and apparel. With an emphasis on performance, comfort and security–instead of trendy graphics, Grifo's gear is guaranteed to last longer than your bike.

Before

After

Initial Identity Iterations
Style Guide
Typography + Color


Dirtbkes are loud and so is this type. Grifo needs something big and bold in order to stand out. The italics suggest speed, movement, forward thinking and longevity.

Yellow was also part of the old brand but it was usually paired with a bunch of other colors and that created a lot of turbulence. The updated monochromatic color pallete gives the brand, and team a sense of uniformity and togetherness.
Print Campaign


Magazines are still very much a part of motocross culture. And if they aren't, these perforated poster ads are sure to get them back on track. They are intended to encourage riders to get out of the house, as well as to buy Grifo gear.

*Grifo Industries hand crafts super-lightweight, ultra-breathable gear that can never go out of style. With built-in reinforcements, our gear is guaranteed to last longer than your bike.*
Grifo Trailer + Dirtbike
3D illustration


What is a motocross team without a custom trailer? This mobile workshop is crutial in generating race ready bikes as well and spreading the Grifo word: @grifoindustries.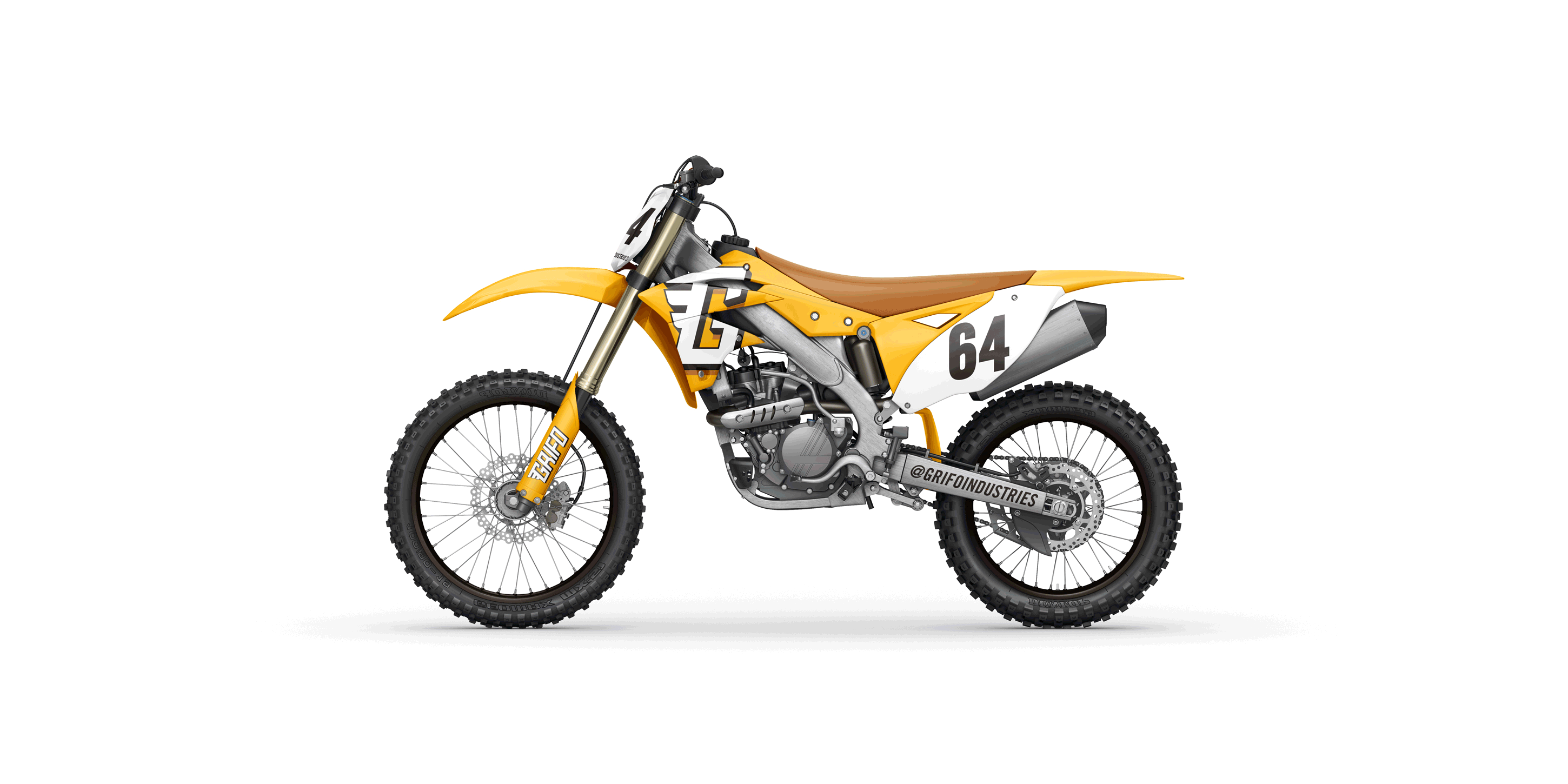 Website


The Grifo website is responsible for providing team related news. The site also serves as an online retail store. Grifo sells everything you need to get your bike up to speed, and you in style.
Merch